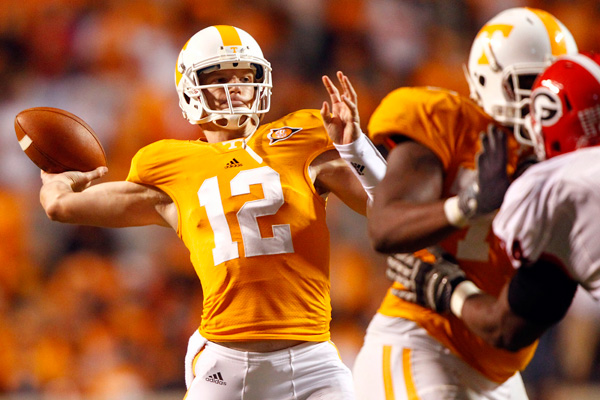 is matt
saracen
simms going to be able to help us look presentable over the next 4 weeks?
Tennessee is in for a rough few weeks, but Simms believes this movie can end with Tennessee getting to the SEC title game.

"For our own team to think that we should be counted out is ridiculous," he said. "We should be ready to go week in and week out no matter who the opponent is.

"We do have a tough road ahead, but this is why we play in this conference and you never know what's going to happen. It's unfortunate that Tyler and Justin did go down with injuries, but no one feels sorry for us and we can't feel sorry for ourselves." (via)
this is going to be interesting.