04 April 2014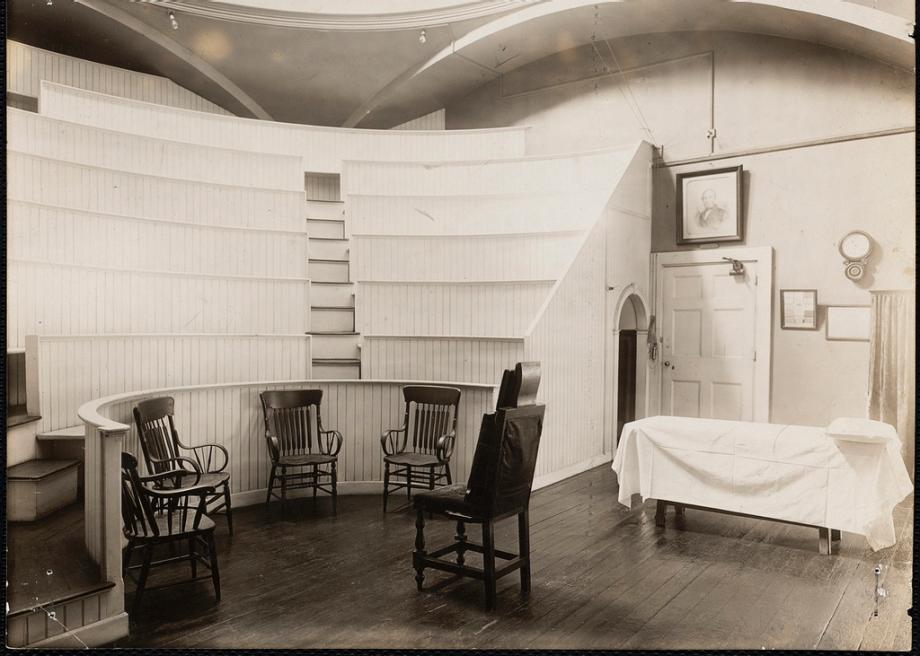 jicydak,
the ether dome
is an old-timey surgical amphitheater at mass general, and is widely regarded as the
birthplace of modern surgical anesthesia
.
it was featured in the opening of a recent radiolab, which painted a pretty gruesome picture of what kind of stuff happened in there before some random dentist showed up with a bag full of ether.
The Ether Dome event occurred when William Thomas Green Morton, a local dentist, used ether to anesthetize Edward Gilbert Abbott. John Collins Warren, the first dean of Harvard Medical School, then painlessly removed part of a tumor from Abbott's neck. After Warren had finished, and Abbott regained consciousness, Warren asked the patient how he felt. Reportedly, Abbott said, "Feels as if my neck's been scratched". Warren then turned to his medical audience and uttered "Gentlemen, this is no Humbug".
anyway, i've always thought it was pretty creepy and would love to go to there. they even have a
mummy
!
Posted by

kylie
0 comments