31 July 2014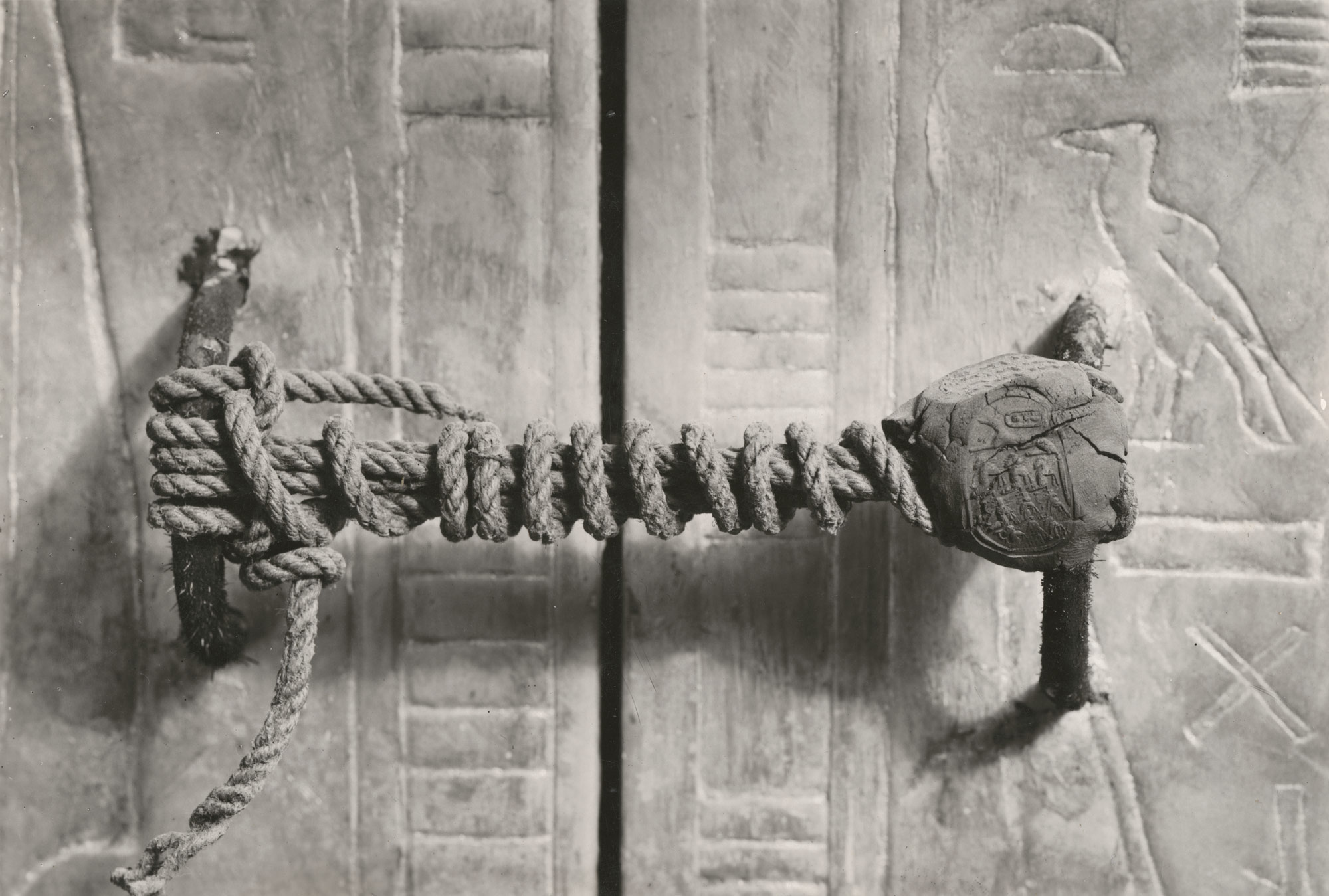 Unbroken Seal on the Third Shrine
, January 1924
Harry Burton (English, 1879–1940)
The Egyptian Expedition of The Metropolitan Museum of Art
Gelatin silver print; 9 x 6 in. (22.9 x 15.2 cm)
(TAA 622)
At the beginning of January 1924, the gold shrines surrounding the sarcophagus of Tutankhamun were opened, one after another. The double doors of the first shrine were closed only with sliding bolts of ebony, but the second and third shrines had been secured with elaborately tied ropes that bore clay seals stamped with impressions of the necropolis seal—a crouching jackal over nine bound captives.
Burton's photograph of this uncut seal perfectly conveys the conflicting feelings of archaeological discovery. On the one hand, excitement, even impatience to see what is behind the sealed doors. On the other hand, hesitation and regret at having to cut a rope that someone so carefully tied and sealed more than thirty-three centuries ago.
Simple rope and a clump of clay impressed with seals promised that the treasures within this shrine had remained inviolate since the pharaoh's burial. Once the seal was broken to allow the archaeologists access, only Burton's photograph could evoke its original talismanic power and eloquently testify to the archaeologist's eternal dilemma: as the excavation and tomb clearing reveal things hitherto unseen, it also forever removes them from their undisturbed state.
Posted by

joel
2 comments